The Importance of Sanitizing Your Whirlpool Soaking Tub and Custom Spa
Free content from Diamond Spas, Inc.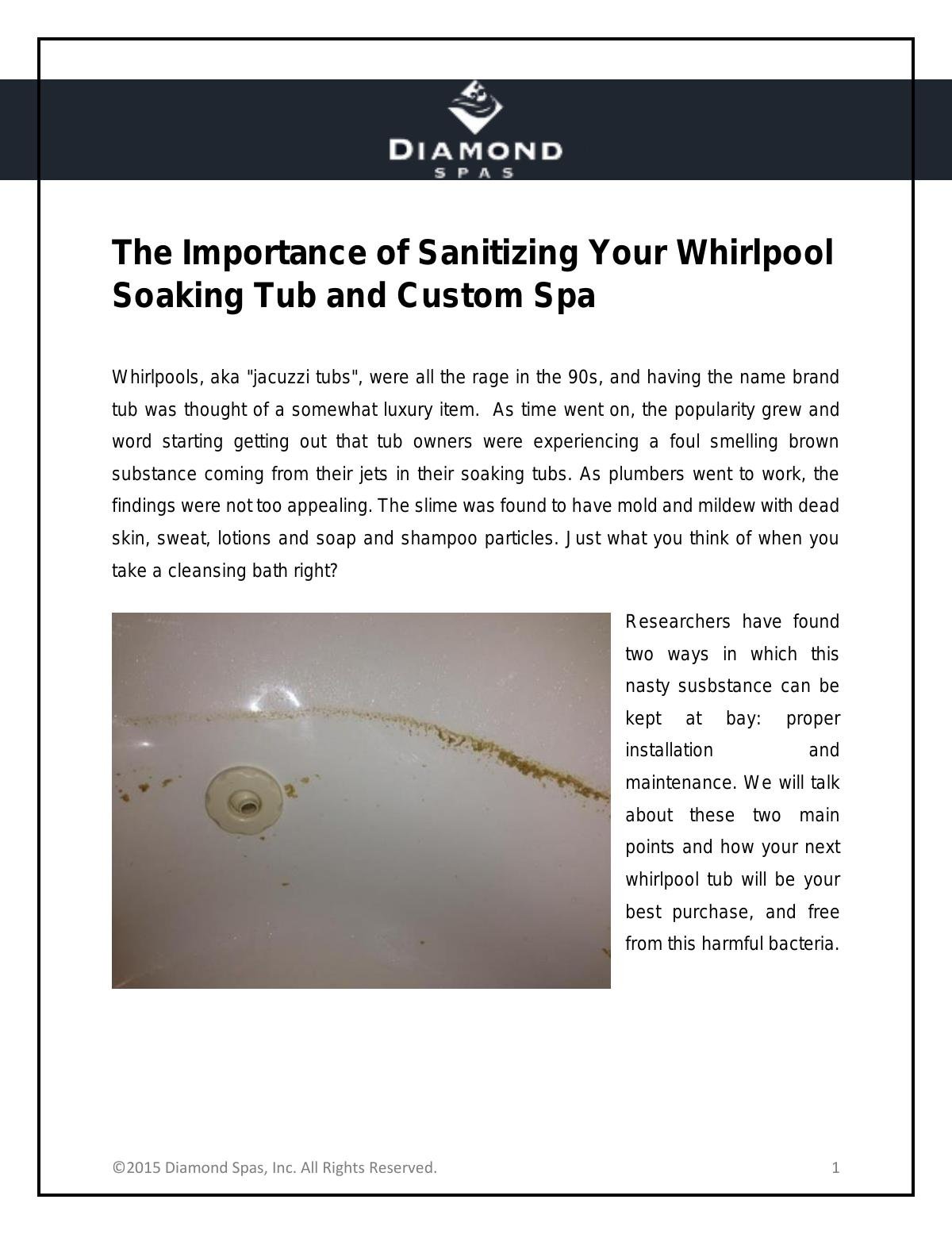 Whirlpools, aka "jacuzzi tubs", were all the rage in the 90s, and having the name brand tub was thought of a somewhat luxury item. As time went on, the popularity grew and word starting getting out that tub owners were experiencing a foul smelling brown substance coming from their jets in their soaking tubs. As plumbers went to work, the findings were not too appealing. The slime was found to have mold and mildew with dead skin, sweat, lotions and soap and shampoo particles.